I should have posted a better image of the free gift because several of you thought it was only the circle image. Hopefully you were pleasantly surprised by the quotes.
You can download it by
clicking on this link.
Remember you will need to use a photo editing program such as adobe photoshop elements or microsoft digital image to open and use the quotes and images.
Here's a better image:
Hope you enjoy them!
Don't forget that my June sale only lasts a few more hours so take advantage of the low price on the
June issue of An Amazing Month of Memories and the companion quote pack.
I wanted to share some of my creative team's fantastic layouts using the ideas from the
Amazing Month of Memories series
over the past few months. It is so fun to see these ideas come to life and I think you will agree that these ladies are very talented scrappers! I will include a gallery link and name above each layout image so you can explore the details behind their creations.
I know they will inspire you!
Lindsay has been on my team from the beginning and she has had a lot of fun with the themes and ideas from my series. This layout is posted at
2Peas.
Kathy created this fun layout in honor of National Chocolate Chip Day (great holiday isn't it?) I guess I should warn everyone that there are lots of yummy ideas to try also! Here is the link to her layout at
2Peas.
Crissy used the National Sleep Month prompts to inspire this cute layout. It would have been a shame if she had missed scrapping this silly sleeping moment! You can read more on her post at
2Peas.
Amanda put together a simple yet stunning layout based on the kite theme that ended up being one of my favorites as well. Love the white space on this! This layout is posted at
2Peas.
Tracy is another long time team member and she celebrated her daughter's love of reading with this special layout posted at
2Peas.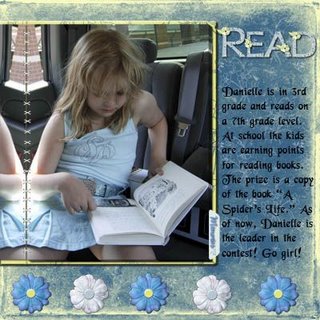 Tracie did a wonderful layout for Customer Loyalty Month and she got me excited for when our IKEA opens here in 2007! Love the bright colors on this one! Posted at
2Peas.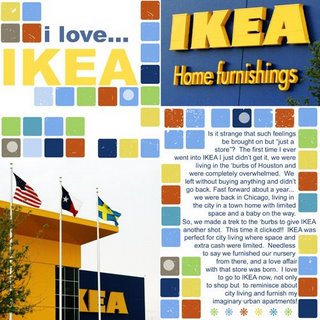 I will share some more team layouts tomorrow. I just love seeing all the fun ways the
Amazing Month of Memories series
is inspiring others to create fun and meaningful layouts!
If you have purchased the June issue you will know that I have issued a special challenge this month. If you share 5 layouts and post them each in 2 online galleries you can earn a free issue.
I'm hoping to get a chance to do some scrapping tonight also.
Be back tomorrow.
Katie the Scrapbook Lady